The Jazz Notes Latin and Party Band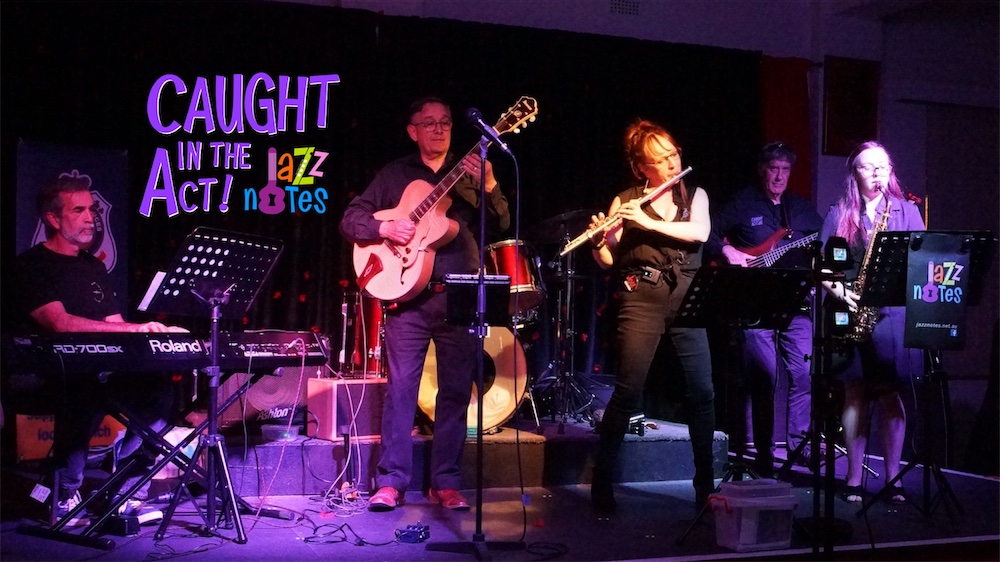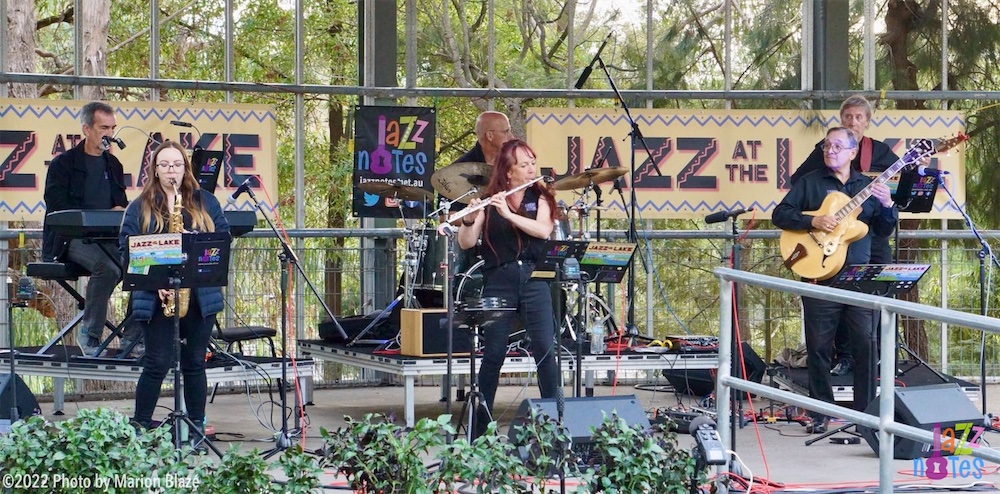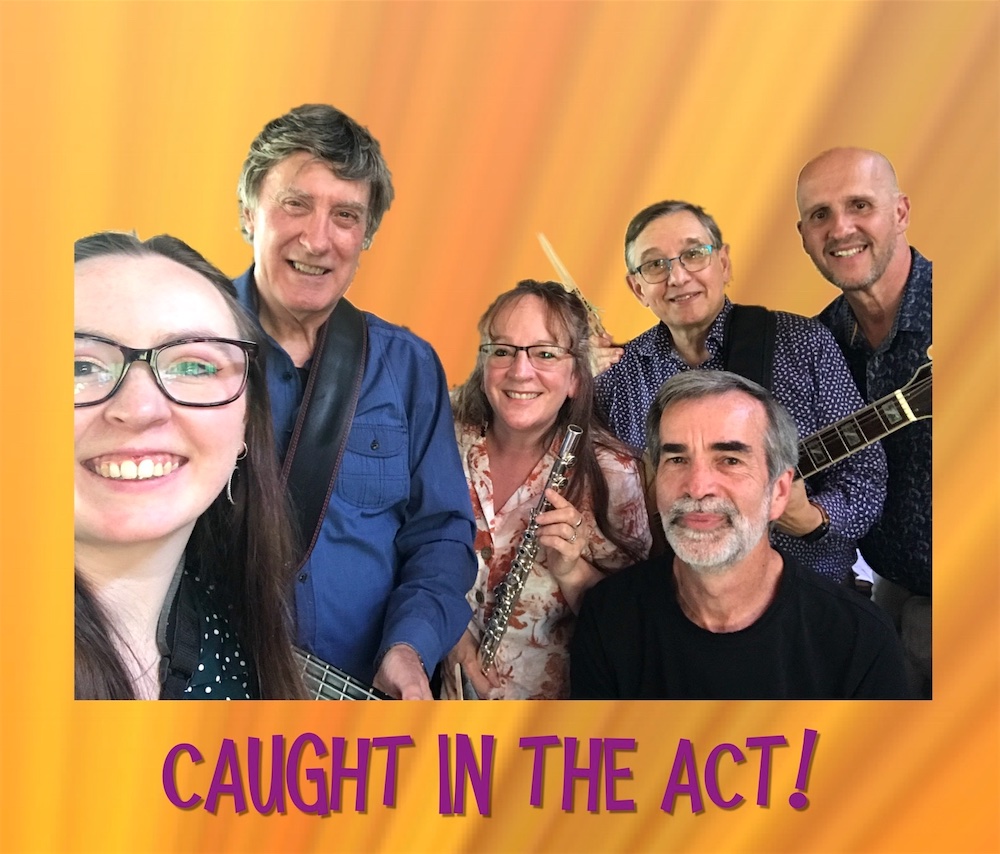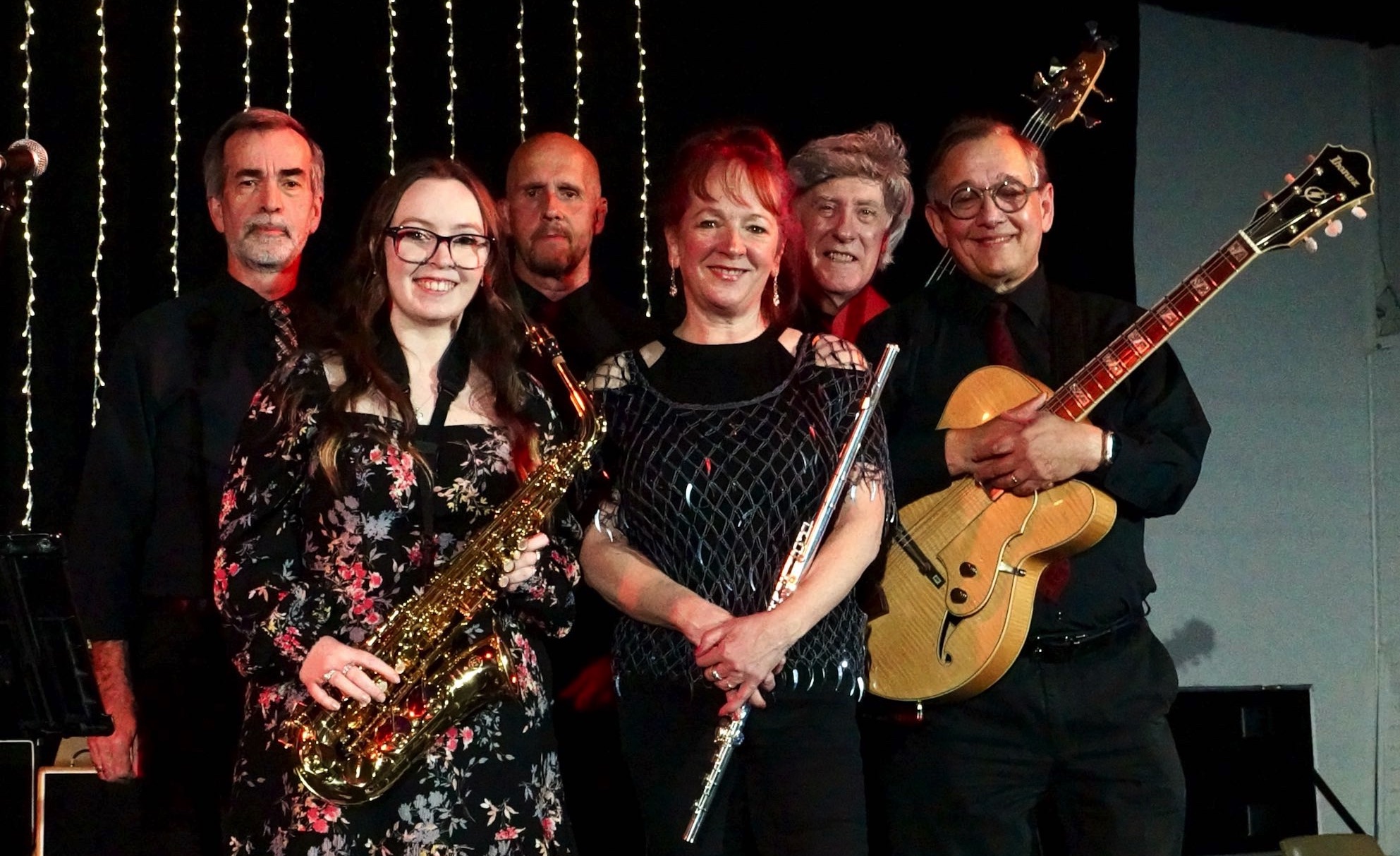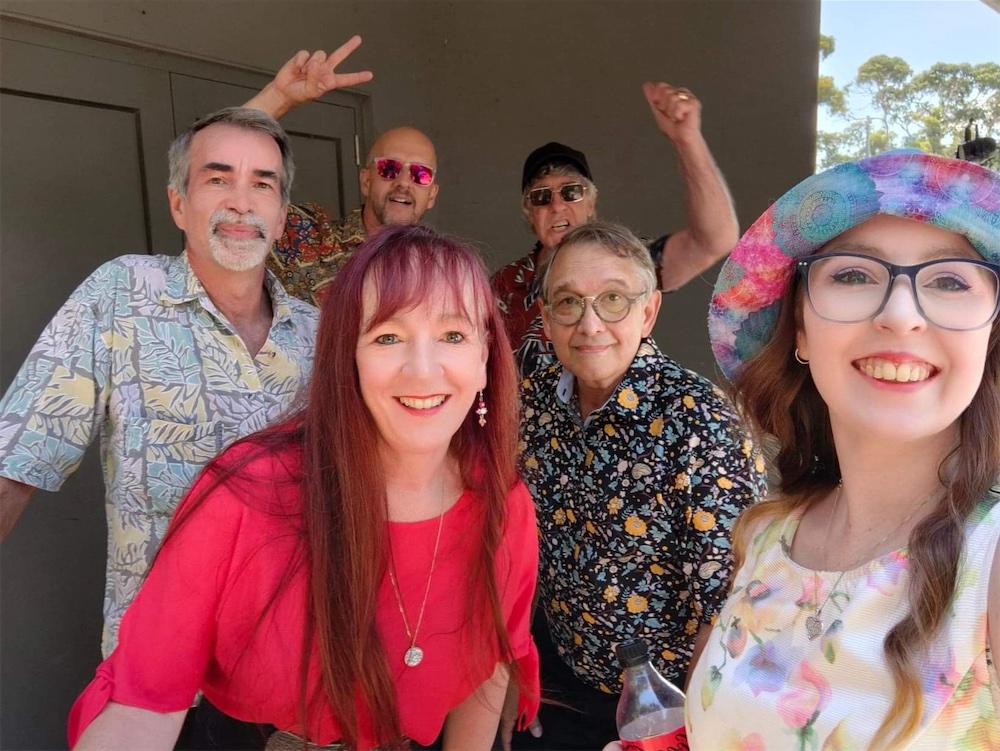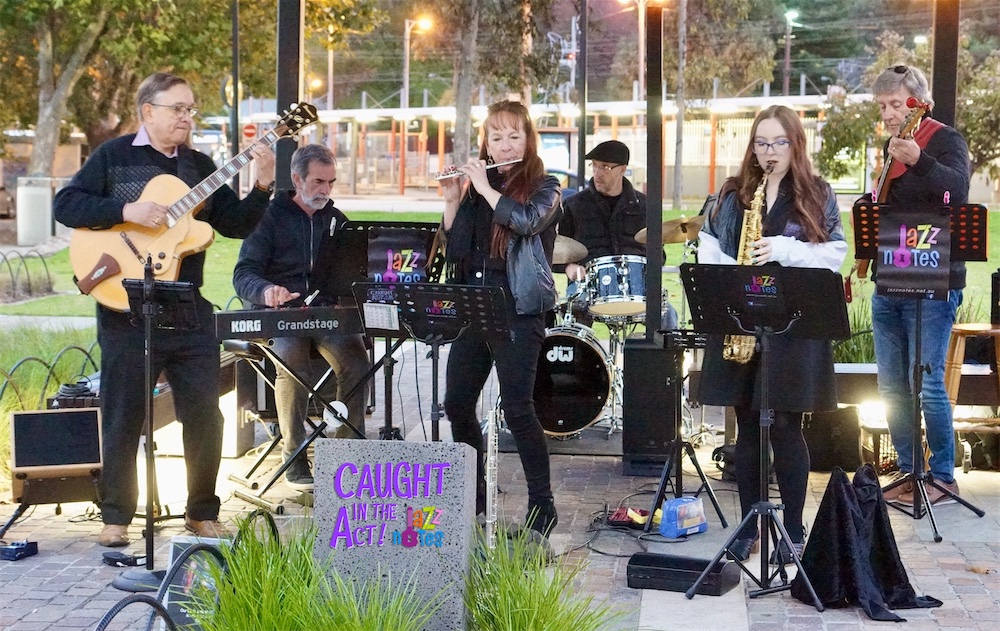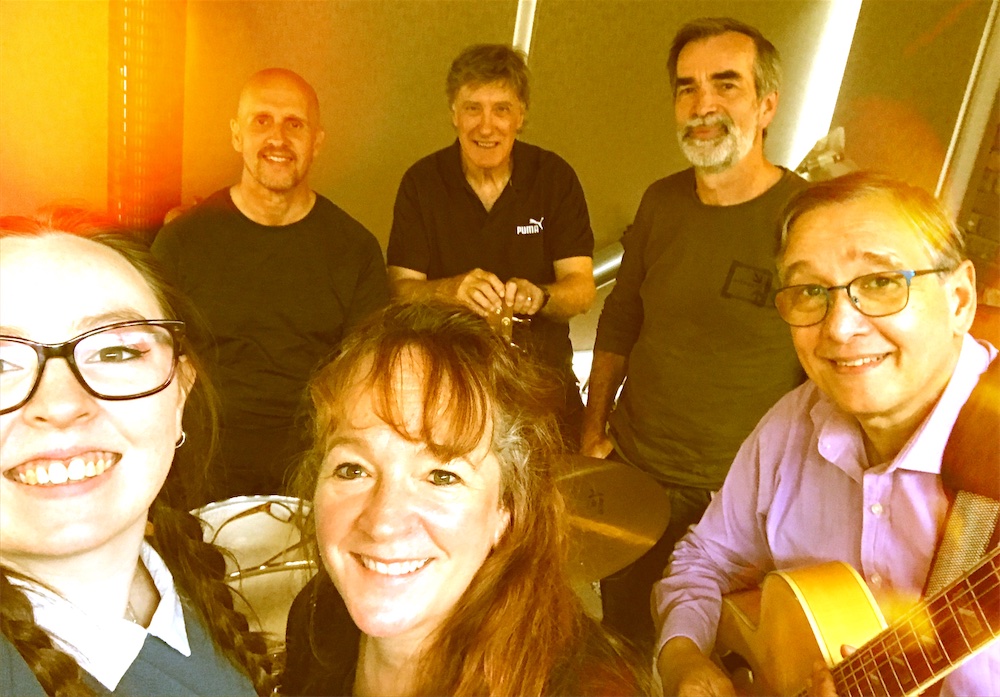 210613CITANewport2499px_1000
DSC09683_MarionBlaze_1000
210107CITAwithbackground1200dpicropped_1000
CITA at Inverloch JF 2022
CITAatInverlochAutumnFestival2022_1000
DSC07529withCITAlogoadded2466px_1000
Want a band that's "not just jazz"? That's our band, Caught in the Act!
This is a bigger band, still with Ann Craig (flute) and Kevin Blazé (guitar) at the core and adding keyboard to free the guitar to augment the front line, including saxophone and/or trumpet in front of bass and drums. Sometimes with a vocalist.
Depending on the type of gig, Caught in the Act! will play crow-pleasing, "get on the floor and dance" tunes from the 60s, 70s, 80s, 90s and most of the popular songs of the time with a great singer.
And if you'd like something different, Caught in the Act! (without a vocalist) performs a repertoire of cool and upbeat latin jazz, a crossover of funk and fusion and reimagined jazz standards with supercharged rhythms, the band brings a whole different level of enthusiasm and the music is just fun for the audience and the band.
Since 2016, Caught in the Act! has performed at various local and interstate festivals, venues around Melbourne and corporate events.
Some of our rehearsal recordings are included below. For the real experience come and see us live or purchase our CD!
---
In 2022, we released the first album by Caught In The Act! Including reinterpretations of works by Bob Sedergreen, Grover Washington Jr, Freddie Hubbard, the Eurythmics and more,
---
Caught In The Act! 2022
Click the name for more info
'Harlem Nocturne'
Caught In The Act!
Recorded in rehearsal.
'Building Bridges'
Caught In The Act!
Recorded during a studio session.
For more videos, go to Watch and Listen