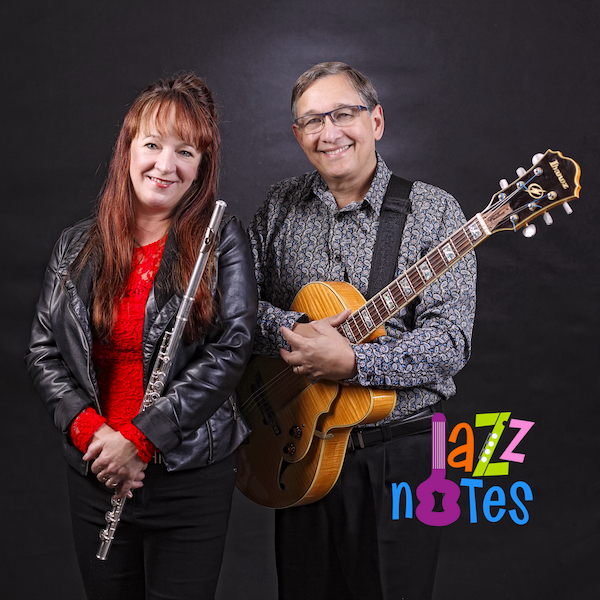 Ann Craig – flutes
Kevin Blazé – guitars
Contemporary jazz standards, popular and classical music revoiced for chamber jazz
Playing a mix of gentle and upbeat jazz with classical, pop and Latin twists, the Duo combines the delicate sounds of Ann Craig (flute) and Kevin Blazé (guitar) to suit wide-ranging tastes.
Ann and Kevin are both classically trained but, after independently undertaking short courses with Australian jazz legend, Bob Sedergreen, both found the liberation offered by jazz. Then, a chance meeting led to the collaboration that is now Jazz Notes.
Our sets feature the seductive combination of flute and guitar playing music from Bolling to Burrows, Jobim to Monk, Lennon/McCartney and more: a sophisticated mix of contemporary jazz standards, and popular music revoiced for chamber jazz.
Although we play in many combinations and with some fabulous singers, we absolutely love the magic that happens when we play together as a Duo – and audiences do, too!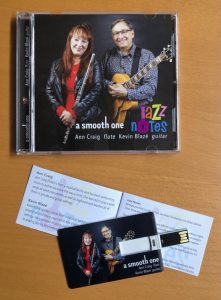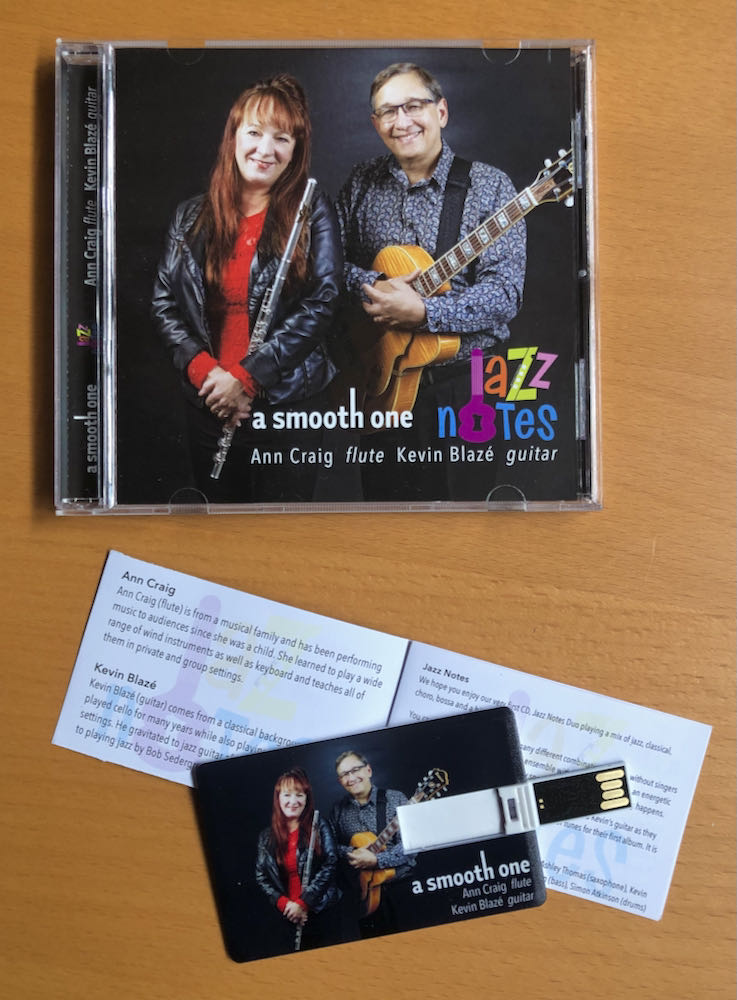 CD and USB drive
Details of 'A Smooth One' (on CD and USB drive) are available here
Videos