Eight bands present a full day of free entertainment at Ringwood Lake Park on Sunday 6 March 2022.
On this page you'll find the program, details of the bands, location, parking, availability of food and drinks and, importantly, our sponsors – who made this event possible.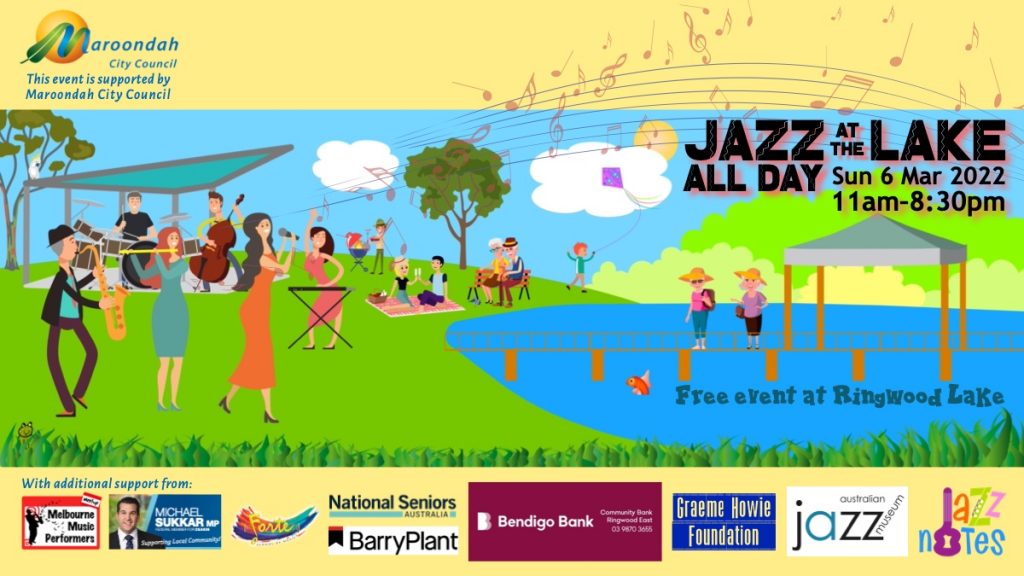 This free community event could not take place without the support of all of our sponsors. Please thank and support them, if you can.
We will update this page as the event takes shape. Sign up for our newsletter or Like our Facebook page to stay informed.
---
Some photos from Jazz At The Lake 2022
Lots more photos under each band
---
Pat Panetta, 3AW's 'man about town' will be our MC for the day.
Click the white box (above) for more info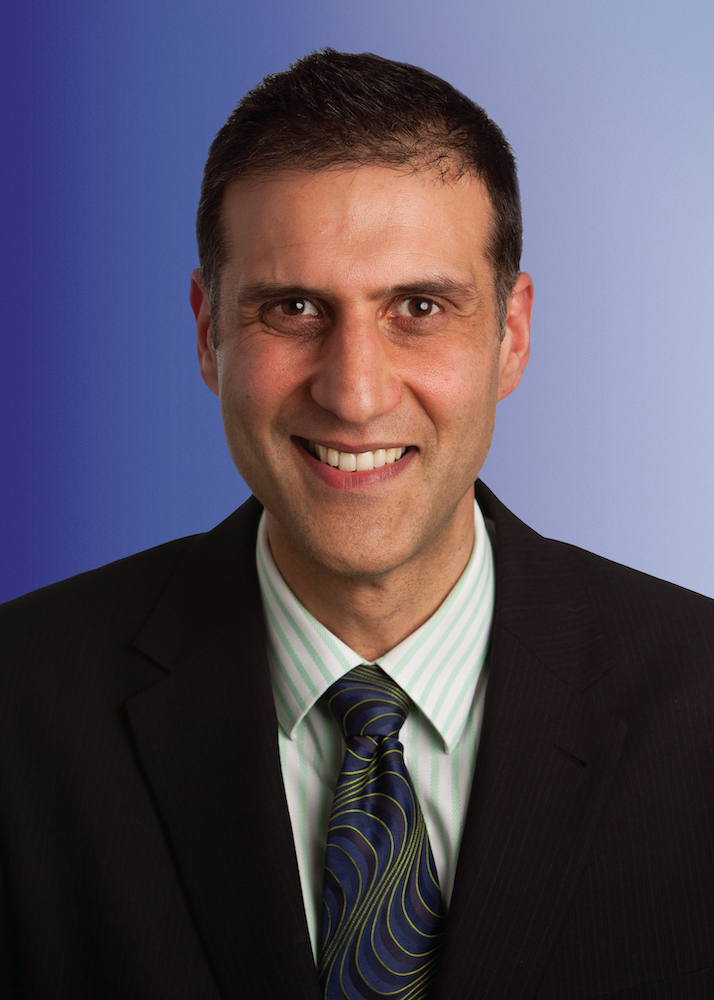 Senior students from Ringwood Secondary College's music program present standards and originals that have been workshopped with Greg Clarkson.
Nick Zhang saxophone
Joshua Clements guitar
Brynn Jacka vibes
Charlie Lodge drums
Patrick Wallace el. bass
Daniel Watson percussion
Click the white box (above) for more info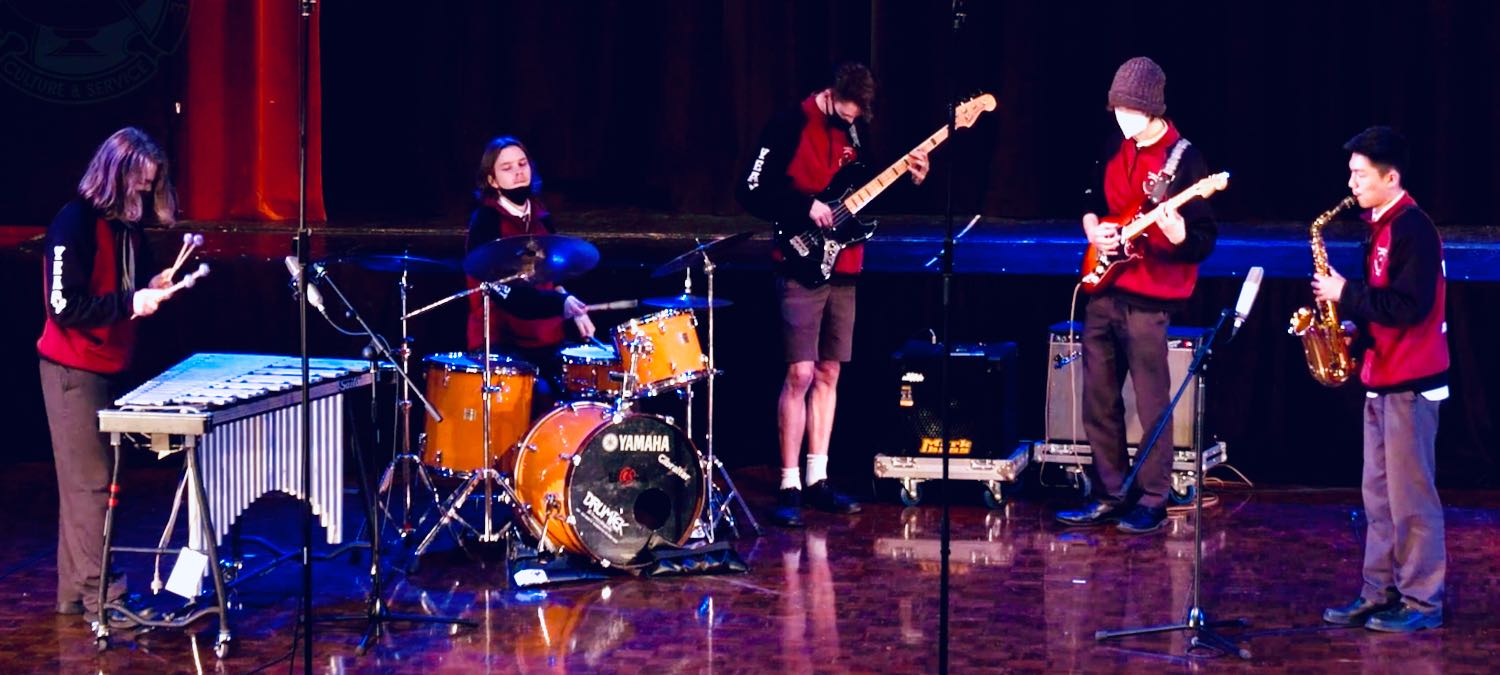 The Under 25's band from the Victorian Jazz Workshops presents a program dedicated to the late Marina Pollard who coordinated their workshops for over 20 years.
Graeme Pender clarinet
Ashley Gollin clarinet
Dean Coelho violin
Isaac Morris tenor saxophone
Ashton Vaz piano
Luca Fraillon drums/washboard
Gian Cannizzaro drums
Darren Hendley double bass
Neera Shyju guitar/vocal
Anneke Morris vocal
Click the white box (above) for more info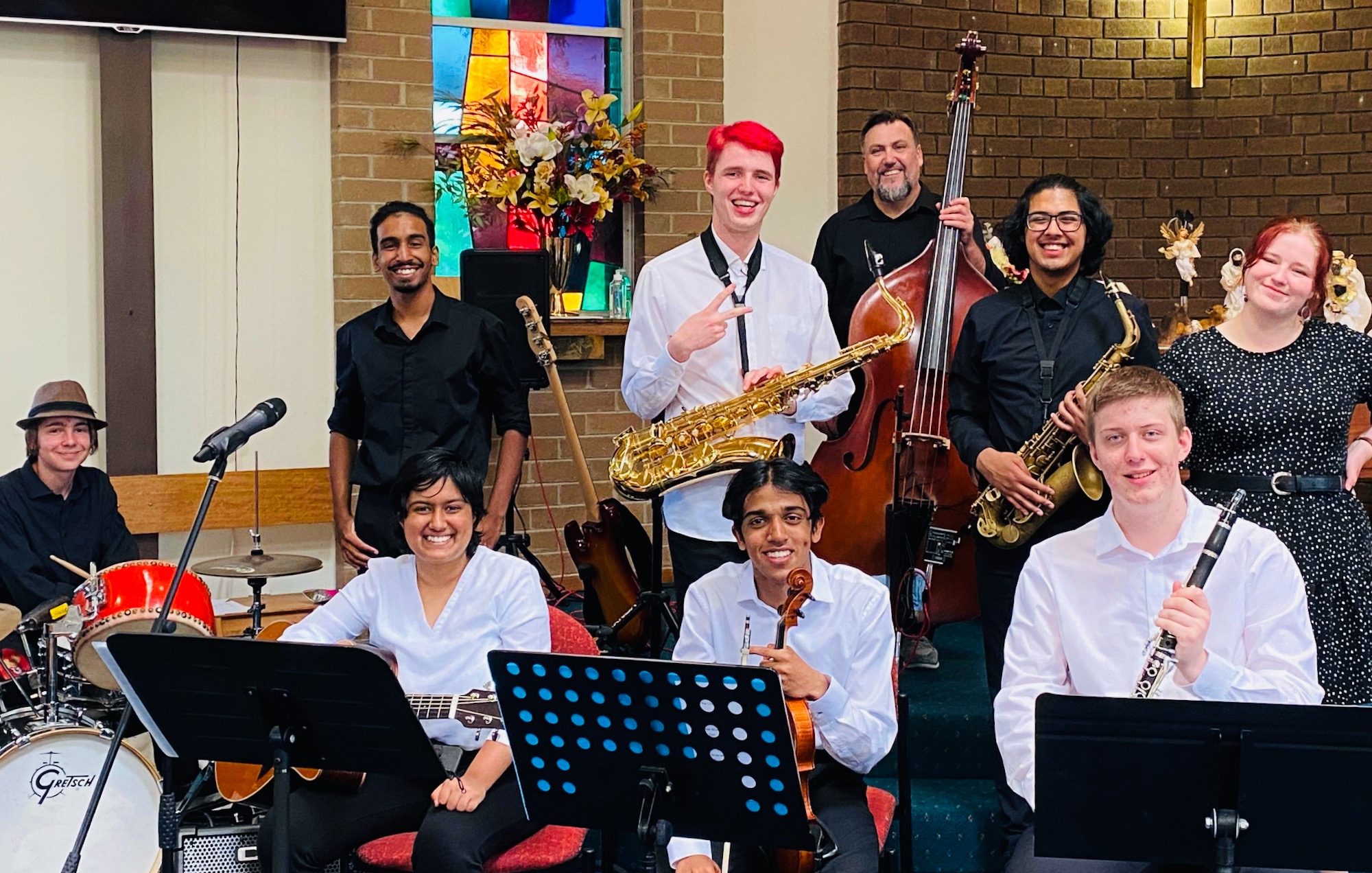 Glorious brass and reed arrangements presented by this 18-piece big band led by Kelvin Legg and fronted with the big voice of Rick Correnza.
Click the white box (above) for more info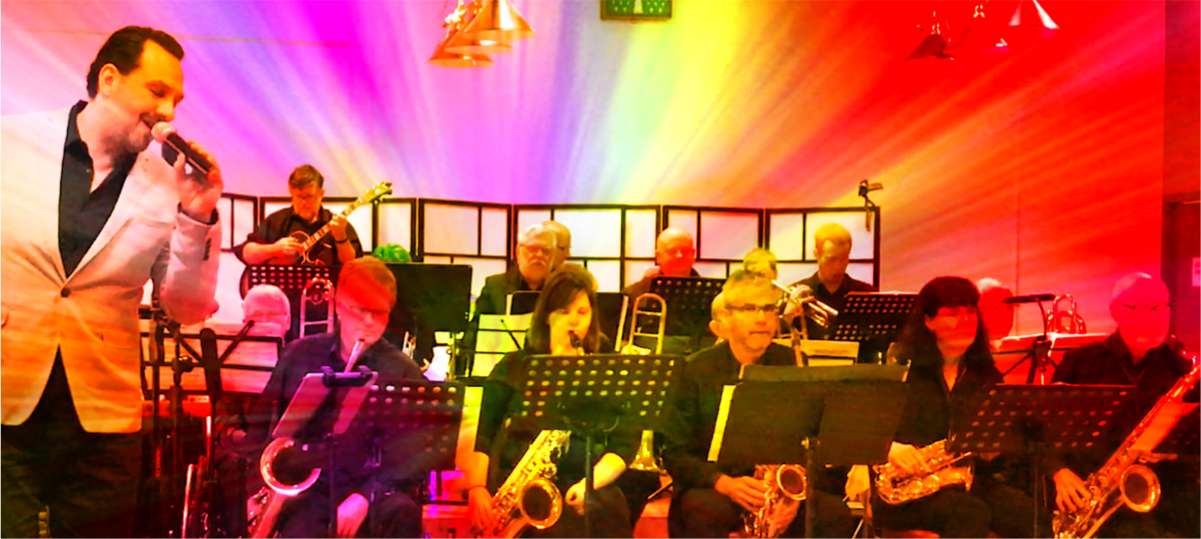 Smooth jazz ballads, bossas and swing tunes, along with some original compositions, tailor-made to make you feel relaxed and inspired.
Cindy van der Ree vocals
Jack Pantazis guitar
Barney Loveland bass
Lachlan Wallace drums
Click the white box (above) for more info
Legendary, award-winning pianist, Bob Sedergreen, continues his 50-year musical journey with drummer, Ted Vining, taking familiar songs and innovating as we watch.
Bob Sedergreen piano
Mal Sedergreen saxophone
Jon Chidgey bass
Ted Vining drums
Click the white box (above) for more info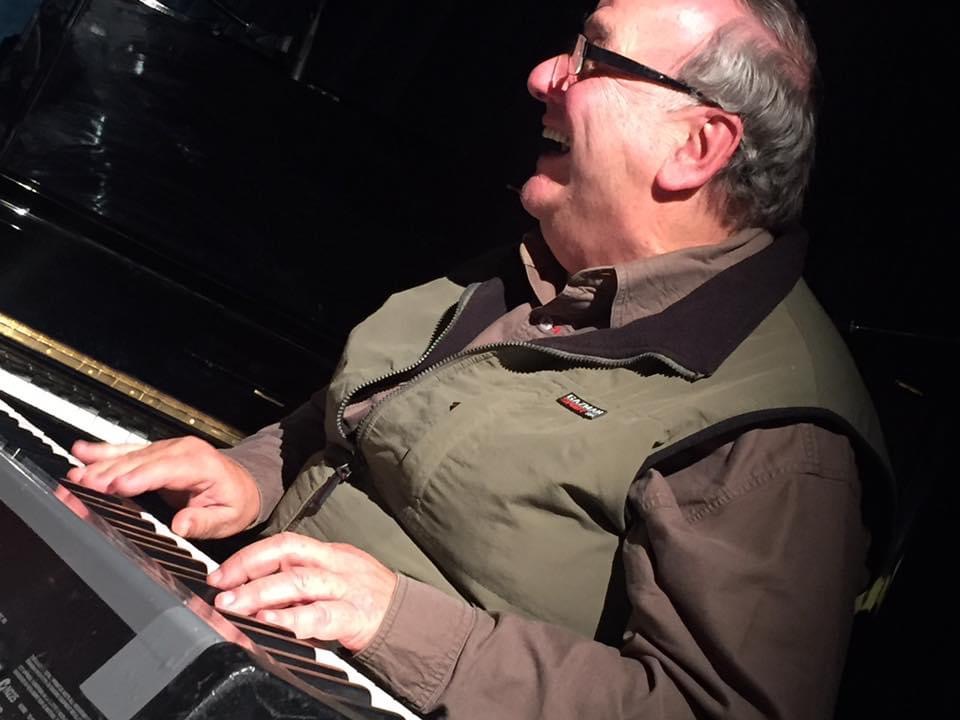 Velvet vocals, happy horns and a band that swings like a tree full of monkeys. The Vincent Bradley Quintet pays homage to the jazz greats that influenced the genre and made the world a hipper place.
Vincent Bradley vocals & trumpet
Barrie Boyes saxophone
Neil "The Hat" Taylor piano
Liz Frencham bass
Stephen Caruana drums
Click the white box (above) for more info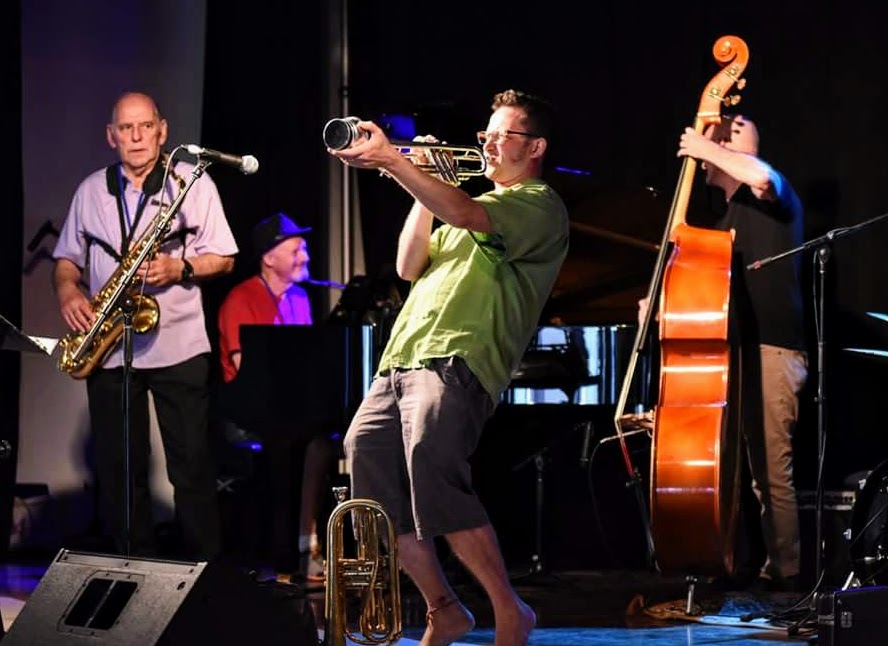 Pippa Wilson, Melbourne's classy lady of jazz, will take you through some swinging, popular jazz standards and some of her big, crowd-pleasing favourites. An absolute treat.
Pippa Wilson vocals
Ann Craig flutes
Kevin Blazé guitar
Malcolm Hornby piano
Frank Morgan bass
Simon Atkinson drums
Click the white box (above) for more info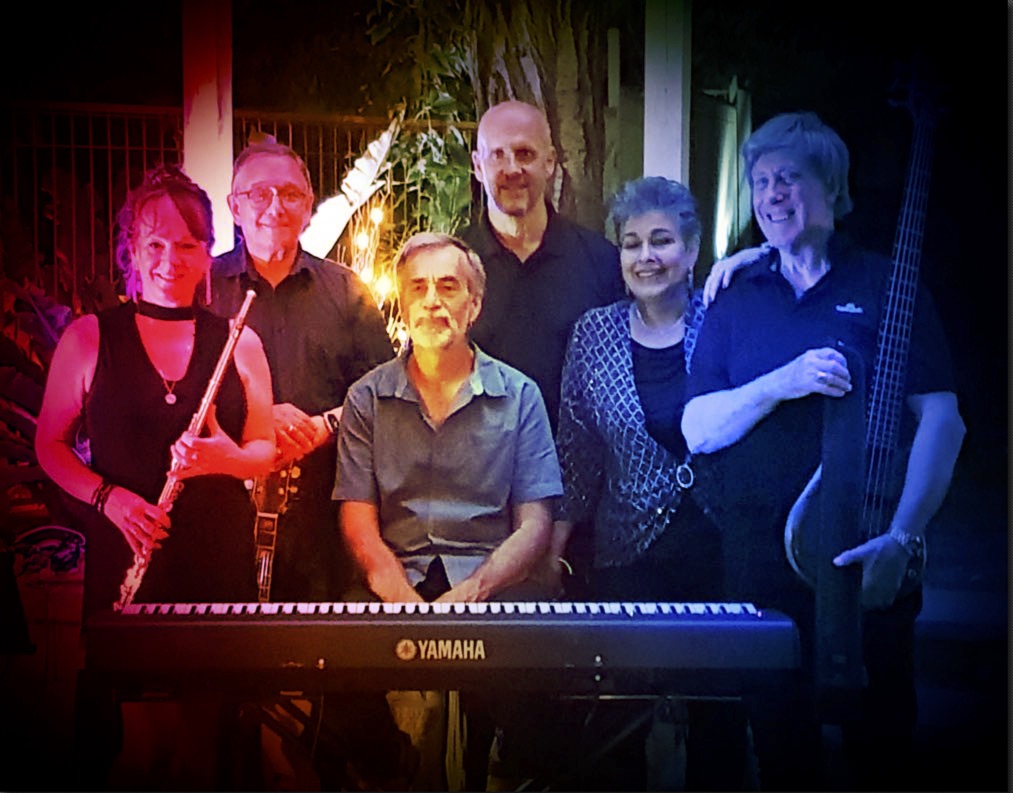 Smooth, funky jazz to fast up-beat Latin tunes with energized rhythm: always making for a fun gig – full of energy!
Ann Craig flute & percussion
Ashley Thomas saxophone
Kevin Blazé guitar
Malcolm Hornby piano
Frank Morgan bass
Simon Atkinson drums
Click the white box (above) for more info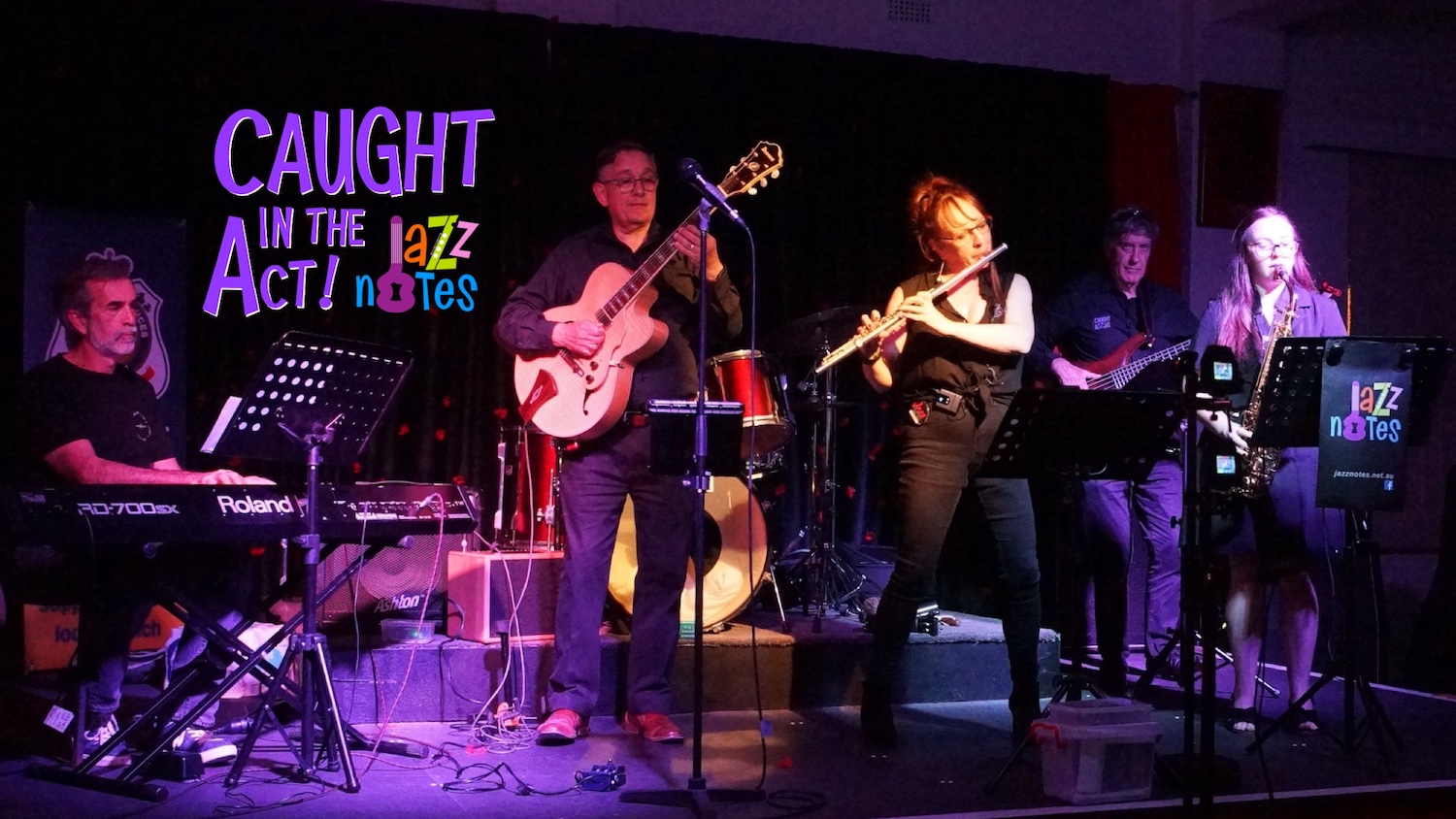 About the bands
For more information about each band, CLICK the band's name in the list above.
---
Jazz At The Lake – Program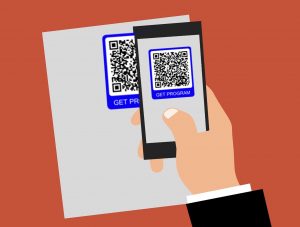 Get the program
Look out for Program QR codes at the event.
Use the CAMERA app on your phone.


---
Location, food, drinks
Location
Near the north end of the bridge that crosses the Lake. You'll hear us!
Getting there
The Sound Shell in Ringwood Lake Park is 12 mins walk from Ringwood Station and 15 mins walk from Ringwood East station.
Parking
Limited parking is available in the Lake car parks.
The general car park for Ringwood Lake Park is accessed from Mt Dandenong Rd, just east of the Ampol service station.
More parking is available in Rosewarne Lane, across the railway line from the Lake and close to the Central Ringwood Community Centre.
The car park that is accessed from Maroondah Hwy is for disabled parking only.
More parking is available along Maroondah Hwy and in nearby side streets.
Food & drinks
The Bendigo Community Bank (Ringwood East) will run a BBQ for lunch and dinner.
A coffee van will be in attendance.
Or bring your own picnic.
---
Photos and videos
Prizes will be awarded for posts of photos and videos. Please use the hashtag:
In addition, video and photos will be taken of the event and there will be photographers roving amongst the audience.
---
COVID-safety requirements*
QR codes will be available at several locations around the event: please check in using the Services Victoria app.
Coronavirus Victoria recommends that audience members are fully vaccinated and practise social distancing.
Coronavirus Victoria demands that every person performing and working or volunteering at this event must be fully vaccinated: this will be checked on the day.
*Please note that COVID rules are subject to change.
---
Stay up to date
If you'd like to be kept up to date, please subscribe to our newsletter.
---
The organisers
When local musicians, Ann Craig (flute) & Kevin Blazé (guitar) formed Jazz Notes, it was to feature the seductive tones of flute (often forgotten in the jazz world) and guitar (the perfect accompaniment for flute).
Although we often perform as a duo, Jazz Notes frequently back singers and perform as a larger band (including Caught In The Act!).
We also organise and stage events – this is our largest to date!
With the Melbourne Music Performers, we have monthly events at the Ringwood RSL as well as larger shows for which we write musical arrangements.
To be kept informed of upcoming events, please like our Facebook page. If you don't use Facebook, you can subscribe to our newsletter.
Click the white box (above) for more info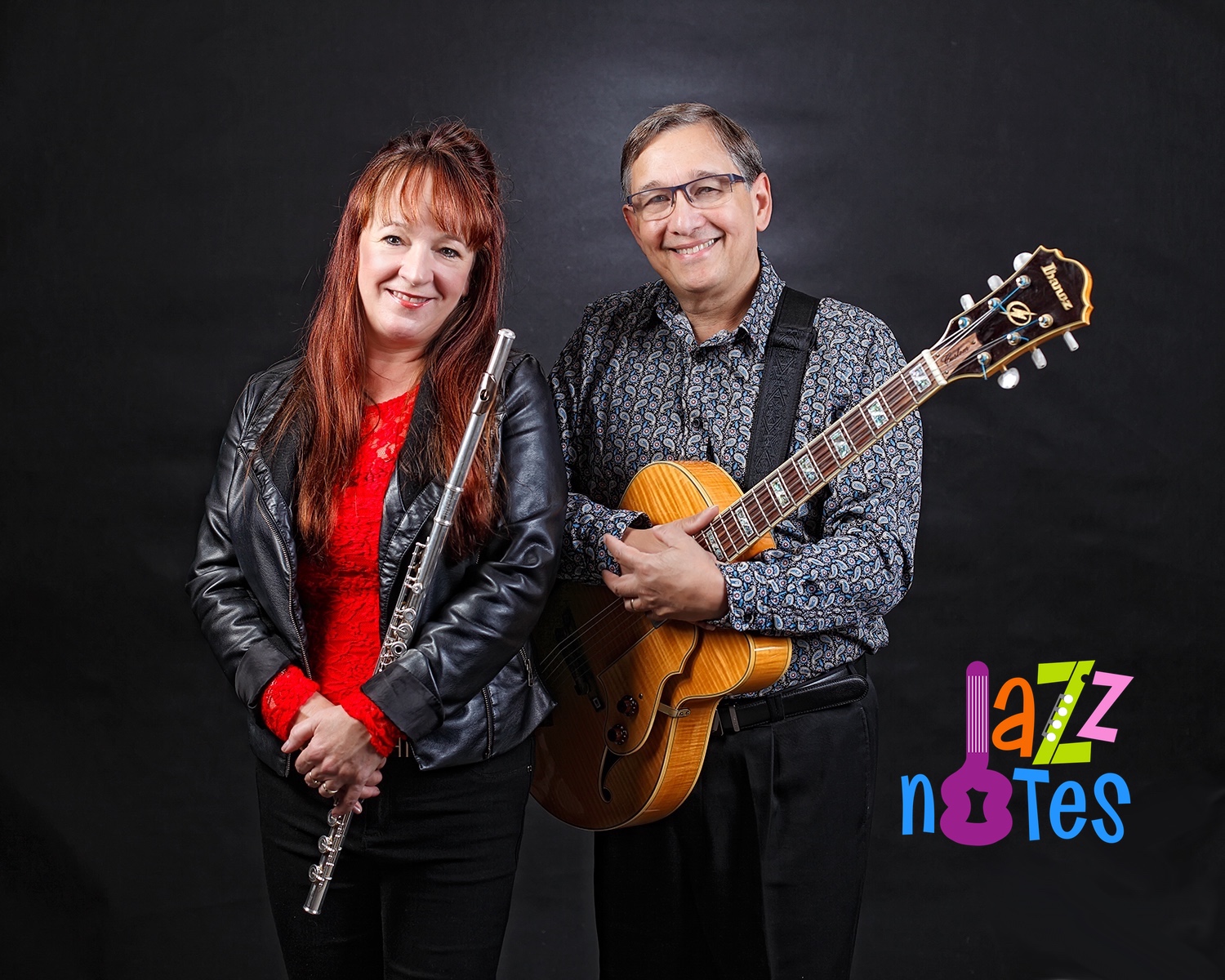 ---
Our sponsors
This free community event is organised by Jazz Notes with generous financial support from:
For more information, CLICK on the sponsor's name

Maroondah City Council has provided the principal funding for this event, through a grant from Maroondah Arts.
The Council has also provided extensive administrative support from the Arts and Culture team and equipment from Karralyka.

Jade Mainwaring & Stuart Greig jumped on board, offering the Bank's BBQ setup with all proceeds going towards funding this year's Jazz at the Lake. Please help us by supporting them!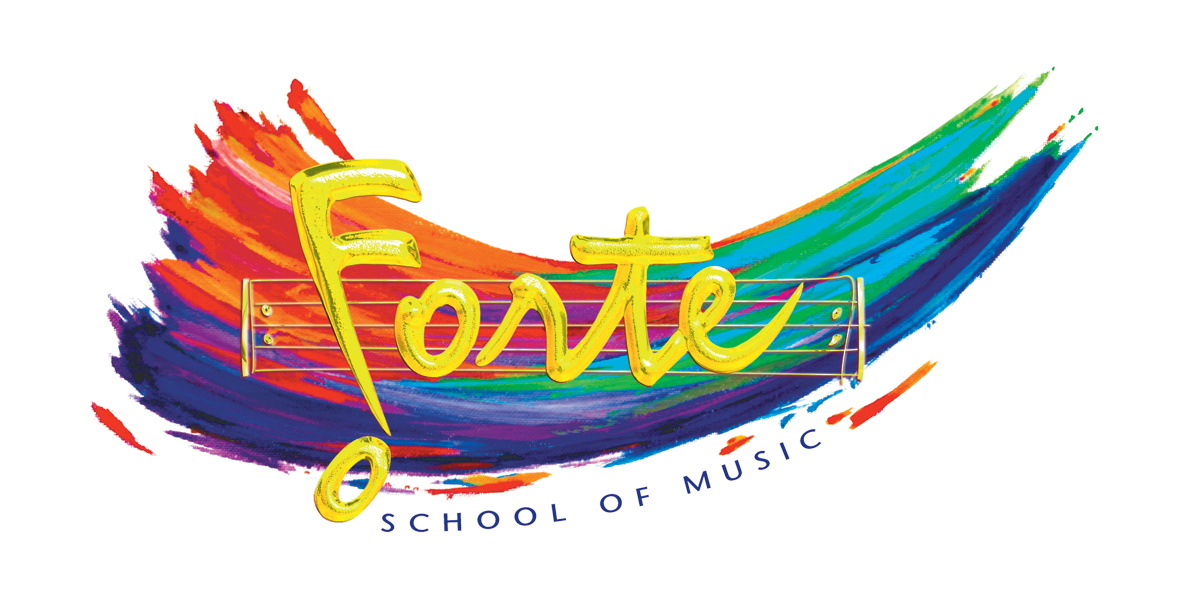 Kia Leong's award-winning music school provides instrumental and vocal tuition to students from kindergarten to adult, including formal exams (AMUSA or LMUSA).
We are very grateful to Kia for her donation towards supporting live music in our community.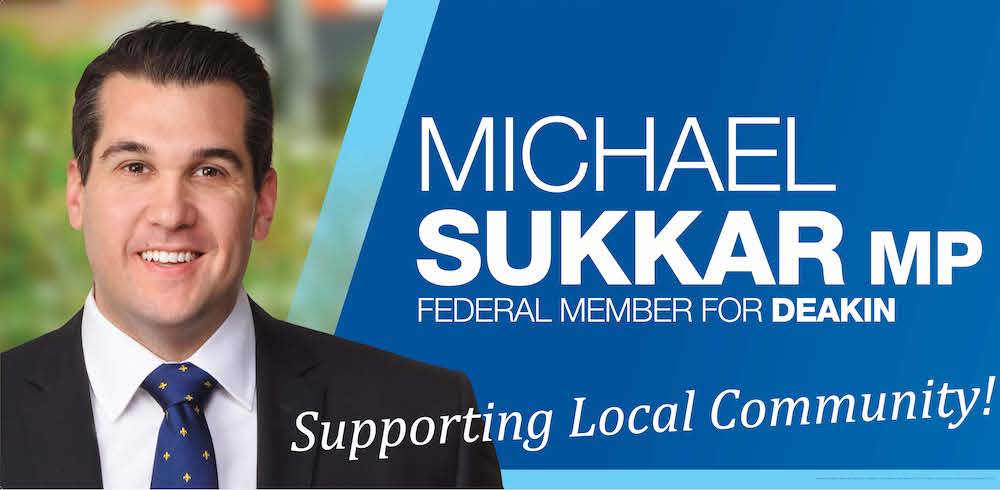 Michael Sukkar, Federal Member for Deakin, is a keen supporter of local events and contributed funds to Jazz at the Lake.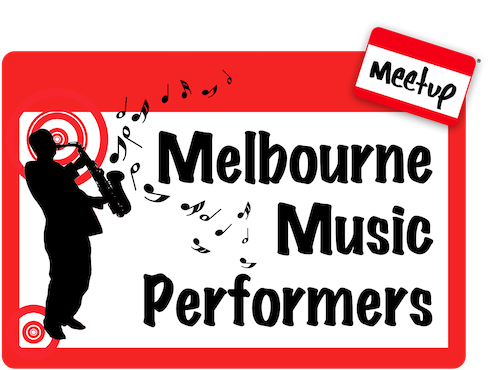 The Melbourne Music Performers hosts monthly jazz events at Ringwood RSL. Donations from past (and future!) events will go towards covering the costs of Jazz at the Lake 2022.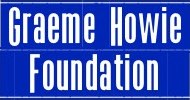 Musician and friend, Graeme Howie, always took an interest in our musical ventures; his foundation has supported Jazz at the Lake.
This free community event is organised by Jazz Notes with in-kind support from:

National Seniors Australia auspiced our application to the Council and provided public liability insurance. Peter Feeney provided much advice in the application process.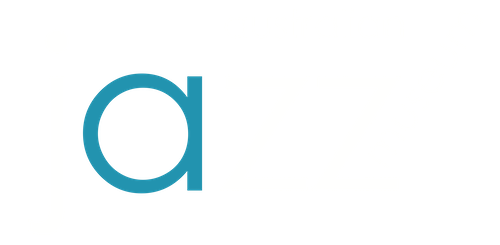 We are keen supporters of the AJM and, in turn, they quickly undertook to promote and support our event. Many of the volunteers at the event are from the AJM.

Jennifer Lieschke organised our advertising billboard at Dublin Rd, Ringwood.

Susan Maund organised our advertising billboard at Dorset Rd, Bayswater.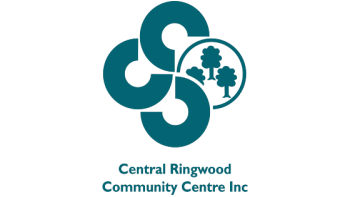 Jess Ness helped us with important documentation required for the event and has lent us a marquee.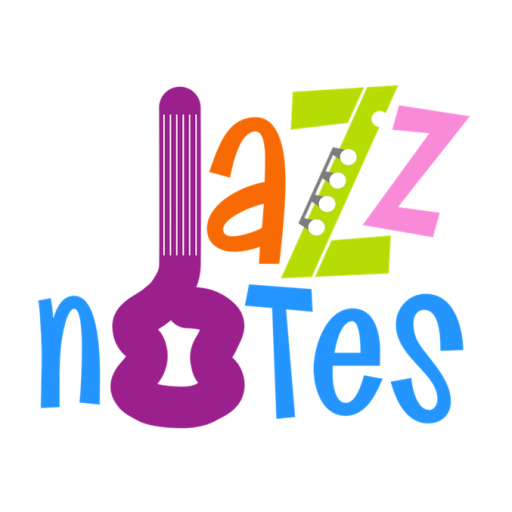 Jazz Notes conceived and organised all aspects of this event including fund-raising, marketing and graphics.
Poster
Scroll down for a link to a file suitable for printing.
Would you like to have a poster that you can print? CLICK the link below: