Jazz Notes – Duo
Playing a mix of gentle and upbeat jazz with classical, pop and Latin twists, the Duo combines the delicate sounds of Ann Craig (flute) and Kevin Blazé (guitar) to suit wide-ranging tastes.
Ann and Kevin are both classically trained but, after independently undertaking short courses with Australian jazz legend, Bob Sedergreen, both found the liberation offered by jazz. Then, a chance meeting led to the collaboration that is now Jazz Notes.
We play in many combinations and with some fabulous singers but we absolutely love the magic that happens when we play together as a duo – and it seems that audiences do, too!
When we play at jazz festivals, we often play as The Ann Craig Duo.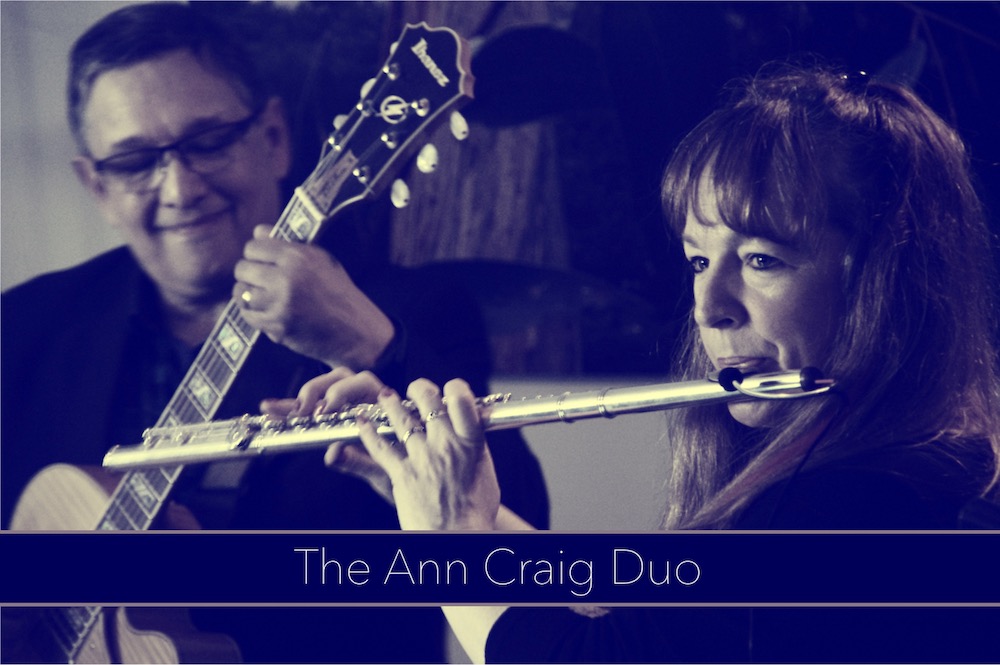 Jazz Notes CD 'A Smooth One' – it's here!

It took a little longer than we expected but we are thrilled to have our CD available NOW for purchase.

We hope you enjoy our first CD: we certainly loved recording the tracks!

There are 18 tracks from Ann and Kevin and one bonus track from Caught In The Act! with Ashley Thomas (saxophone), Tony Luxmoore (keyboard), Frank Morgan (bass) and Simon Atkinson (drums).

At this time of social distancing, there are no festivals or venues at which we can have a CD launch so we have had a virtual CD launch: thanks to John Kumnick of 96.5 Inner FM.

It's the perfect time to imagine you are having your own private concert, so pour a glass of something special and maybe some lovely cheese as an accompaniment, sit back and enjoy A Smooth One.

We are already working on our second CD (from a distance) and we have a rather large repertoire but would welcome your suggestions.

The Ann Craig Duo at the Port Fairy Jazz Festival 2019

Ann Craig (flute)
Kevin Blazé (guitar)

Photos by Marion Blazé

190209