A Smooth One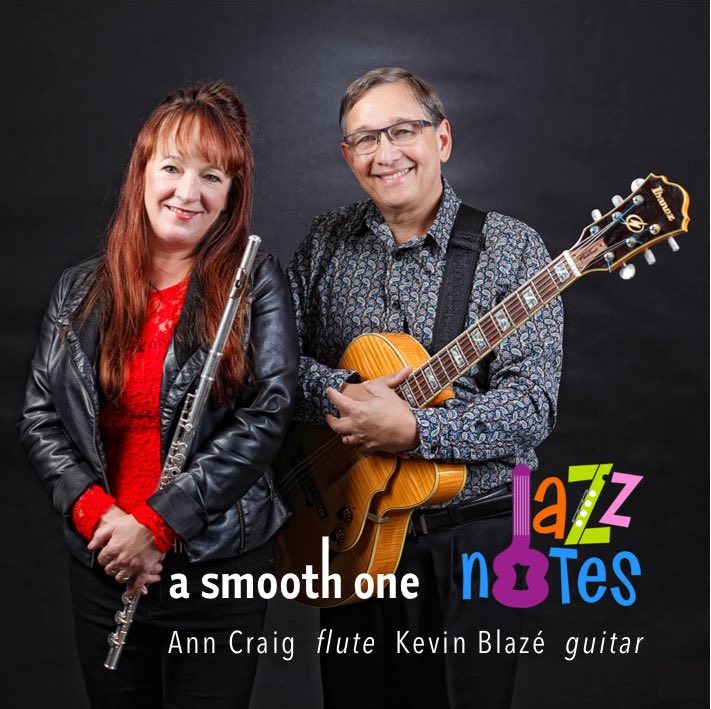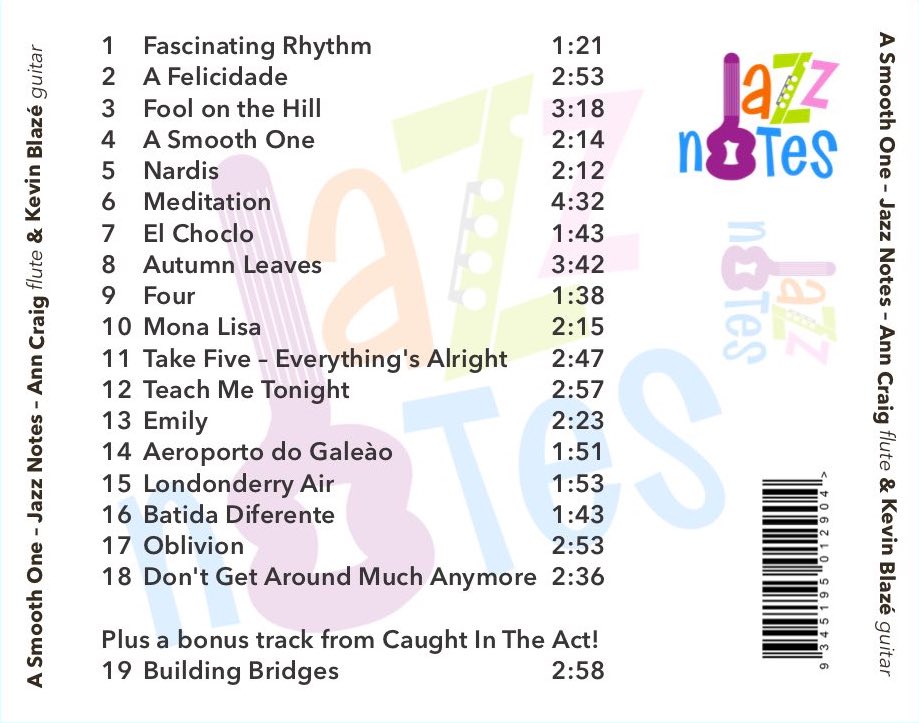 We hope you enjoy our very first recording, with the Jazz Notes Duo, Ann & Kevin, playing a mix of jazz, classical, choro, bossa and a bit of pop.
There's also a bonus track from Caught In The Act!, our Latin-fusion band comprising: Ann Craig (flute), Ashley Thomas (saxophone), Kevin Blazé (guitar), Tony Luxmoore (keyboard), Frank Morgan (bass), Simon Atkinson (drums), playing Building Bridges.
You can hear Jazz Notes playing in many different combinations with or without singers from instrumental duo up to a 8-piece ensemble with driving rhythms for an energetic party. But, playing as a duo is just so very special: it's where the magic really happens.
So, sit back and listen to the beautiful sounds of Ann's flute and Kevin's guitar as they weave their way through some stylish interpretations of tunes for their first album. It is definitely A Smooth One!
Choose either:
CD format, suitable for a home or car CD player or computer with a CD drive, or
USB card format, suitable for car players without CD drives and computers without CD drives.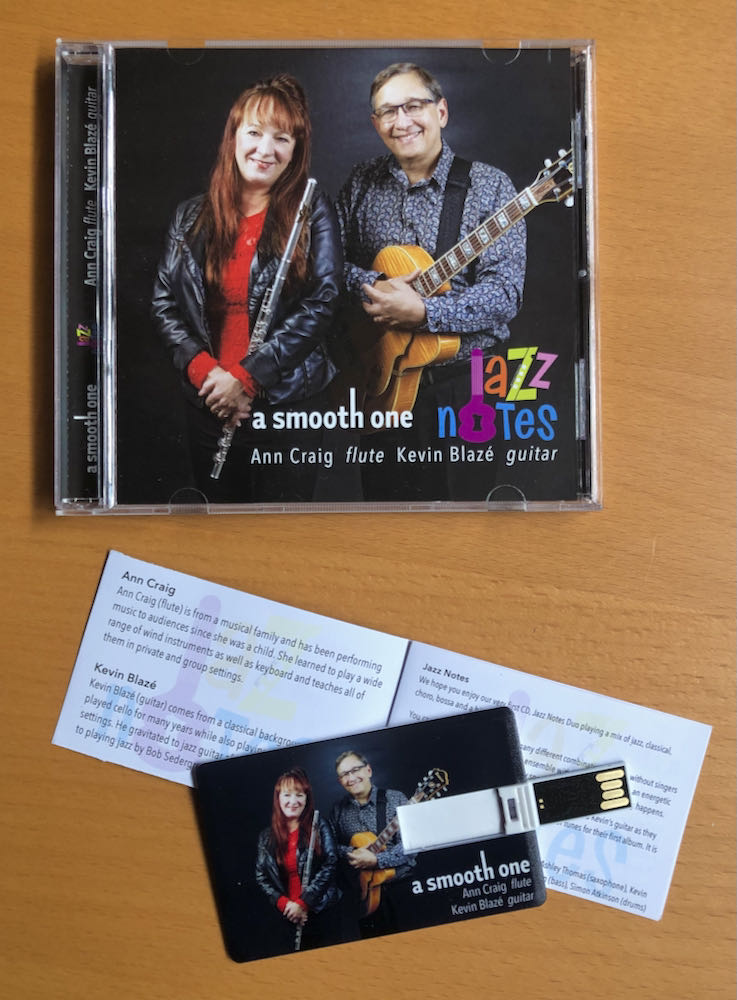 Price for either format is $25 with free postage within Australia.
Please see payment details below.
For International orders, please enquire.
---
Order now or enquire
Note: you MUST complete the form or we won't know how to contact you or where to send it!
After completing the form, please make your payment ($25 with free postage within Australia) via your PayPal account by clicking on this link: paypal.me/jazznotes. 
If you're paying by direct deposit, we'll contact you with payment details after we receive the completed form. For your security, we don't collect any payment information on this website.