What an absolutely fantastic afternoon of great music, perfectly matched with a really delicious menu and great selection of beverages.
And, thank you to the sell out crowd for our first time at Mantra.
Patsy and Dave and all the gang made us feel so welcome and they have put a gorgeous venue together, perfect for music, a great concert space available and a state of the art recording studio, all in this amazing location.
Thanks to Marion Blazé for the photos.
Pippa Wilson (vocals)
Ann Craig (flute)
Kevin Blazé (guitar)
Our next Sunday session at Mantra Studio Kitchen and Bar – Sunday 10 April. Book early so you don't miss out!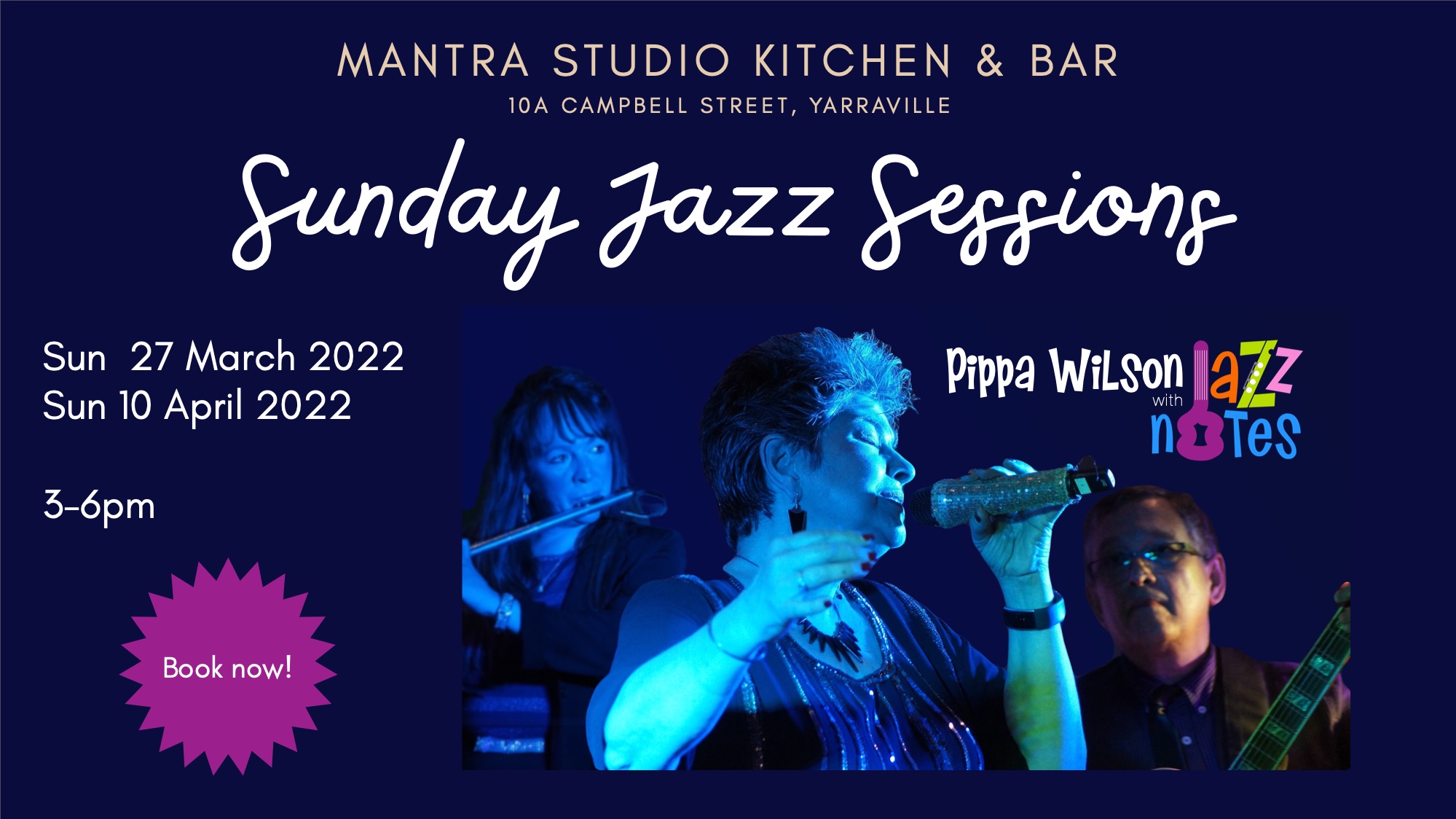 Photos by Marion Blazé
220327